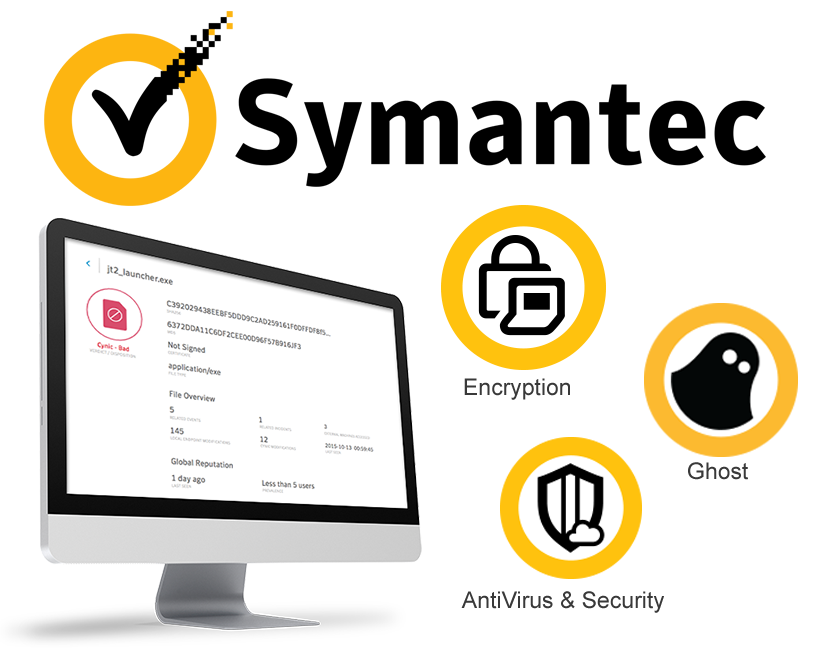 Symantec Integrated Cyber Defense Stops Advanced Threats
Introducing the most advanced endpoint protection in the world.
Every endpoint is a launch pad for a cyber attack, no matter how it touches your network. Advanced machine learning in Symantec Endpoint Protection 14 detects new and evolving threats even before they can execute. Because the best way to stop a problem is to make sure it never starts.
Threat Protection: Repel and neutralize the most advanced threats.
Information Protection: Shield your critical data, wherever it lives.
Cyber Security Services: Depend on Symantec's warriors to fortify your security
Website Security: Inspire a new level of trust for your website
WastedLocker – The Inside Story
This short documentary tells the inside story of how Symantec threat hunters detected and prevented a targeted ransomware attack called WastedLocker against some of the largest companies in the world during the summer of 2020.
Overview
Threat Protection
With Symantec, you can secure and manage all of your endpoint devices and systems seamlessly, whether inside or outside your corporate network.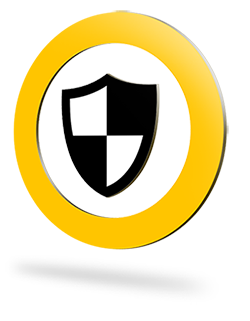 Advanced Threat Protection:
Combines global telemetry from one of the world's largest cyber intelligence networks with local customer context across endpoints, networks and email, to uncover attacks that would otherwise evade detection. Quickly search for any attack artifact across your infrastructure – all with the single click of a button. And, if you discover a suspicious file in your environment, you can easily retrieve it from any endpoint for further analysis. Install Symantec Advanced Threat Protection and start finding attacks within an hour.
Endpoint Protection:
Integrated cyber defense stops tomorrow's advanced threats as well as today's. Every endpoint is a launch pad for a cyber attack, no matter how it touches your network. Our multi-layered endpoint protection provides everything from file reputation and behavioral analysis to advanced machine learning AI. And Symantec Endpoint Protection 14 is our lightest and the strongest endpoint protection on the market.
Endpoint Protection Cloud:
Intelligent Protection Against the Next Generation of Threats. 65% of all targeted attacks strike small and mid-sized organizations [1]. Constrained resources make it hard for you to protect yourself against advanced threats and zero day attacks. Experience the peace of mind knowing your business is secured with the same best-in-class security used to protect Fortune 500 companies, but tailored for small and mid-sized businesses.
IT Management Suite:
How do you patch non-Microsoft applications? An effective patch management strategy is critical for distributing software updates and, more importantly, for detecting and remediating security vulnerabilities. Many successful attacks are perpetrated against previously known vulnerabilities in which a patch or secure configuration standard was already available from the software vendor. However, these patches are only effective if they have been deployed.
Symantec IT Management Suite centralizes and simplifies patch management. With this solution you can detect and repair security vulnerabilities for Windows, Mac, and Linux operating systems as well as Microsoft and over 50 non-Microsoft applications. Patch automation can further streamline the process to ensure patches are applied as quickly as possible. Real-time compliance and detailed reports help ensure smart, fast decisions can be made to keep endpoints protected and maximize productivity.
Email Security Cloud:
Protect Your Email From Advanced Threats. Leverage one of the world's largest cyber intelligence networks and Skeptic scanning technology to effectively block unwanted email. Block spear-phishing and targeted attack malicious URLs with Real Time Link Following, Fully integrates with Symantec's Advanced Threat Protection: Email to uncover complex advanced attacks
Data Center Security:
Agentless protection for your virtual servers. Optimize security performance of VMware environments with agentless antimalware protection, network intrusion prevention, and file reputation services.
Encapsulate all security functionality and updates in a single guest virtual machine. Orchestrate policies across installations of Data Center Security: Server and and third-party products through seamless integration with VMware NSX, vShield and vCNS
Information Protection
Get complete visibility and control of sensitive data in sanctioned and unsanctioned cloud apps.
Data Loss Prevention:
Extend Data Loss Prevention to the Cloud. Discover sensitive data in cloud apps with Symantec Data Loss Prevention (DLP), now integrated with full cloud access security broker (CASB) capabilities from Symantec CloudSOC.
Encryption:
Protect Your Data with Symantec Endpoint Encryption. Critical information is increasingly being accessed and shared outside of the firewall across endpoints, email, and the cloud. Protect your sensitive information no matter where it is, whether at rest or in transit. Safeguard your information and ensure compliance with Symantec Encryption Solutions.
VIP:
Security Through Trusted Enterprise Authentication. Eliminate up to 63 percent of breaches with strong authentication. Positively identify a user (enhancing your existing static password) with a dynamic, second factor of authentication that cannot be predicted or stolen Symantec VIP is not limited to VPN, but can adapt to nearly any network, cloud, or mobile app with built-in integrations. Rest assured with reliability and scalability for even the largest enterprises with our 20-year proven track record of 80 million validations per month.
Managed PKI Service:
Access sensitive data safely anywhere, from any device. Issue, renew, and revoke digital certificates to power strong authentication, encryption, and digital signing applications. Secure user access and communications for network and cloud-based applications without increasing IT burden Embed digital certificates to users and devices to: Authenticate to applications on the network or in the cloud, Secure remote (VPN) and local (WiFi) network access, Digitally sign documents, Protect confidential communications.
VIP Access Manager:
Passwordless Intelligent Authentication. Authenticate to any cloud application while employing our Global Intelligence Network to perform risk-analysis and detect location-based anomalies. Passwordless, on and off-network authentication fusing integrated desktop and our one-touch Symantec VIP authentication for easy access.
Small Business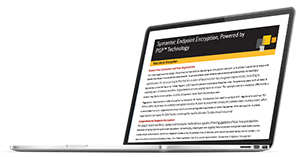 Endpoint Protection Cloud:
Symantec Endpoint Protection Small Business Edition. Always-on protection for your laptops, desktops and servers. Simple, fast and effective virus and malware protection. Sets up in minutes and built for growing businesses
Ghost Solution Suite:
Accelerated imaging and deployment for desktops, laptops, tablets and servers. Best-of-breed disk imaging capture and deployment with Integration of Deployment Solution 6.9 console, database and agent and has Windows, Mac and Linux support
Endpoint Encryption:
Symantec Drive Encryption (powered by PGP Technology). Transparent drive encryption for laptops, desktops and removable media which Encrypts data against unauthorized access, Secures sensitive information, Centralizes management and simplifies deployments.
SSL/TLS Certificates:
Secure Site Pro SSL Certificates (The most secure and highest performing choice for website security as well as added assurance for business continuity) and Secure Site SSL Certificates (Protect the transfer of sensitive data on websites, intranets, and extranets)
Code Signing:
Symantec Code Signing creates a digital "shrink-wrap" for secure distribution of code and content over the Internet. Symantec Code Signing adds a level of trust by providing third-party authentication of the code signer, recognized worldwide.

Website Security
SSL Certificates:
Symantec SSL/TLS certificates, formerly by VeriSign, uses industry-leading SSL encryption across all products, with various solutions for website and server security. Extended Validation (EV) SSL certificates will increase customers' confidence and help your website reach its full potential. Our 'Pro' SSL products offer ECC encryption, strong security on a short key length. Wildcard SSL certificate protects multiple subdomains under one SSL certificate.
Complete Website Security:
Complete protection for websites, data and applications 24/7. A comprehensive solution for all your website security needs, with features ranging from Extended Validation (EV) SSL/TLS Certificates and malware scanning, to DDoS mitigation and performance optimization.
Code Signing Certificates :
Code signing certificates are digital certificates that will help protect users from downloading compromised files or applications. When a file or application signed by a developer is modified or compromised after publication, a popup browser warning will appear to let users know that the origin of the file or application cannot be verified.
Contact Us