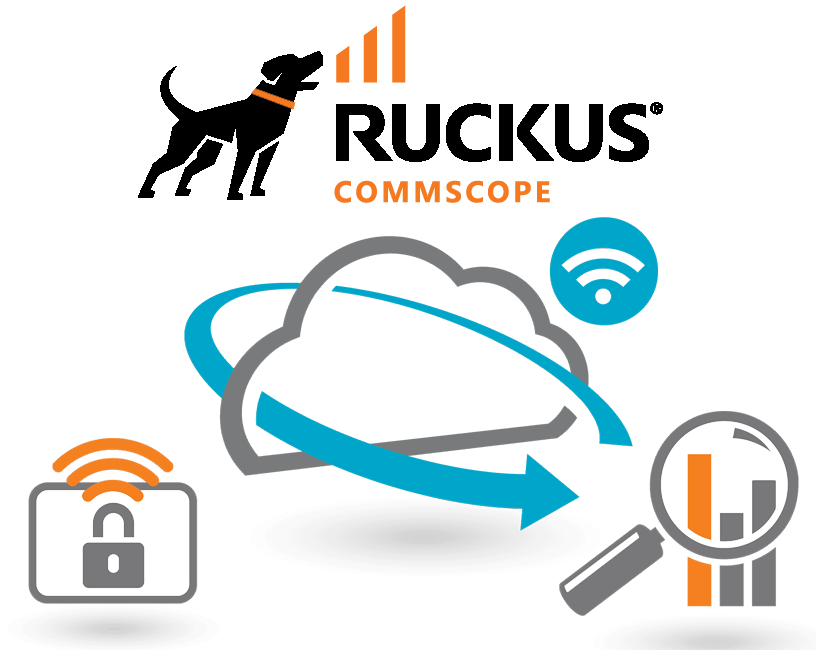 Innovative Network Solutions
RUCKUS builds and delivers purpose-driven networks that perform in the tough environments of the industries we serve. Together with their trusted go-to-market partners, Ruckus empowers their customers to deliver exceptional experiences to the users who are counting on them.


Application Delivery
Big Data
BYOD
Business Continuity
Network Security
Unified Communications
Mobility
Switches, Routers, Network Functions Virtualization, Application Delivery Switches, Wireless LAN Access Points, Wireless LAN Controllers, SAN Backbones, SAN Backbone/Director Blades, Transceivers, Management Software, Adapters, Security Appliances.
Ruckus Cloud Wi-Fi: Hit the air running
How much can you accomplish in one day with Ruckus Cloud Wi-Fi? Set up a guest network in minutes.
Deploy remote cloud access points from any device. See a day in the life of Ruckus Cloud Wi-Fi.
Learn just how easy it can be to deploy, monitor and optimize your distributed multisite network.
Overview
Wi-Fi 7
Contact Us
Overview
Smart Wireless Services and Software

Cloudpath
Secure Network Access for BYOD, Guest Users and IT-Owned Devices
Cloudpath Enrollment System is a software/SaaS platform that delivers secure wired and wireless network access for BYOD, guest users and IT-owned devices. It streamlines getting devices on the network and secures every connection with powerful encryption. Cloudpath software gives you granular policy control over what network resources users can access. It lets you deliver a great end-user experience and virtually eliminates helpdesk tickets related to network access. Choose from cloud-based or virtualized on-premises deployment. Cloudpath software supports any user, any device, and any network infrastructure.
Location Services
Take advantage of Wi-Fi beyond basic connectivity to improve operational efficiency and engage customers like never before.
The Ruckus Location-Based Services (LBS) Solution enables retailers, stadiums, and transportation hubs to enhance the way they interact with customers based on precise location. Deployed on top of Ruckus Smart Wi-Fi, the Ruckus LBS Solution does not require any additional hardware and has unlimited scalability in the cloud. Send real-time travel updates, targeted promotions, and even classroom notes through footfall traffic and proximity analytics to enrich customer relationships.
Analytics
SmartCell Insight is designed for the most demanding large-scale service provider and enterprise networks, you get network intelligence you need.
Awesome user experiences start with in-depth, actionable insight into your environment. But if you've got a Wi-Fi network with hundreds, thousands or tens of thousands of access points (APs), keeping on top of all the Key Performance Indicators (KPIs) associated with tens or hundreds of terabytes of data traffic that cross your network every day can be a huge challenge.
RF Planning
ZonePlanner is ideal for designing and estimating the scope of Wi-Fi networks before the first wireless access point is installed.
Accurate network planning is one of the most critical steps in a successful Wi-Fi deployment, as poor planning can result in spotty coverage, unhappy users, and over-spending on infrastructure.
System Management and Control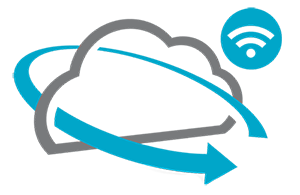 Ruckus Cloud Wi-Fi
The Ruckus Cloud Wi-Fi service works with a wide variety of Ruckus access points (APs).
Growing Wi-Fi demands outstripping your IT resources? No problem. Ruckus Cloud Wi-Fi radically simplifies WLAN setup and management. Provision, monitor and troubleshoot your entire Wi-Fi network through a single web dashboard or mobile app.
Ruckus Unleashed
Ruckus Unleashed is a controller-less WLAN solution that enables small businesses to deploy great Wi-Fi in minutes, affordably.
With few (if any!) IT staff, your small to medium-sized businesses (SMBs) need a more-than-simple way to get your staff – and your customers connected. But you've also got a limited budget. So it's got to be affordable. Oh, and by the way, it has to be really good Wi-Fi because if it's not, your customers may not be back.
SmartZone
Scalable WLAN Controllers for Up to 30,000 Wi-Fi Access Points
When connectivity really matters, organizations turn to Ruckus. Building or expanding complex multi-site or multi-geo WLANs? Delivering single or multi-tier managed Wi-Fi services? We make it easy. Our SmartZone wireless LAN controllers simplify network set-up and management, enhance security, minimize troubleshooting and ease upgrades. Built on a common operating system, SmartZone controllers are available in both appliance and virtual appliance form.
ZoneDirector
Ruckus ZoneDirector controllers feature a highly-intuitive Web user interface to make configuration and administration of the entire WLAN a breeze.
Ruckus ZoneDirector Controllers make it simple to set up and manage the network, enhance security, minimize troubleshooting, and make upgrades easy.
Access Points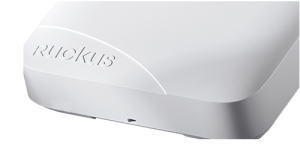 Indoor
Ultra-Fast, Ultra-Reliable Access Points for the Best Wi-Fi in the Business
Ruckus indoor access points deliver industry-leading Wi-Fi performance and reliability in the toughest environments. Ruckus offers APs for every size venue, from the densest convention center floor to the hotspot at your corner coffee shop. And every one of them features groundbreaking Ruckus RF innovations that no other AP can offer.
Extended coverage with patented BeamFlex+TM adaptive antenna technology utilizing multi-directional antenna patterns.
ChannelFly predictive channel selection finds the best Wi-Fi channel for each device based on real-time capacity, boosting performance by up to 50 percent.
Outdoor
When your organization's connectivity really matters (which is always), you should trust the industry's #1 selection of Outdoor Access Points
Spaces outdoors that are crowded can be some of the most demanding Wi-Fi environments. However, fast reliable access is still required by your users. They need quick access to their applications and content like they'd get in their home or office. But you have to deliver it in a way that stands up to the rigors of outdoor deployments.
When organizations need blazing-fast, rock-solid connectivity in the toughest outdoor locations, they turn to Ruckus. Our family of outdoor access points ranks number one globally, with millions of users relying on them every day to deliver the best Wi-Fi in the business. Each of our outdoor APs features groundbreaking Ruckus RF innovations that no one else can offer:
Extended coverage with patented BeamFlex+™ adaptive antenna technology utilizing multi-directional antenna patterns.
Improved throughput with ChannelFly which dynamically finds less congested Wi-Fi channels to use.
Accessories
Need more coverage or greater range for your access points and bridges? How about a fiber connection?
Multi-purpose mounting brackets
PoE Adapters
Fiber Node Kits
and more.
Campus Network Switches
Ruckus ICX Family Switches
Flexible Scalability and Simplified Management for Simply Better Connections
Ruckus innovates across wired technologies, as well as wireless, to enable awesome customer experiences. The Ruckus ICX Family of fixed form-factor switches work together to simplify network set-up and management, enhance security, minimizes troubleshooting and make upgrades easy. Our low-latency, non-blocking architecture ensures excellent throughput for the most demanding video, Unified Communications, VDI, and mobile applications.
Whether you're deploying a standalone switch, a stack, or a fabric network, you'll reap the benefits of Ruckus performance, flexibility and investment protection.
Grow Without Disruption
You can stack up to 12 Ruckus ICX Switches into a single logical switch using standard copper and optics over distances up to 10 kilometers:
Auto-provision your switches
Easily replace or insert stack members
Perform In-Service Software Upgrade of the entire stack with no downtime
 
Wi-Fi 7
Contact Us