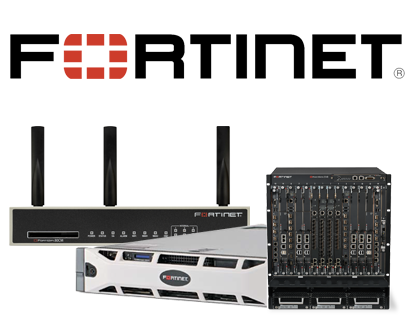 Unified Threat Management
Fortinet is a worldwide provider of network security appliances and is also a leader in unified threat management (UTM).

Their products provide broad, integrated and high-performance protection against dynamic security threats and simplify IT security infrastructure. Fortinet's customers include enterprises, service providers and government entities worldwide, including the majority of the 2011 Fortune Global 100.
The Fortinet Security Fabric – A New Approach to Cybersecurity
The Fortinet cybersecurity mesh platform integrates a range of security technologies to provide full protection across the digital attack surface, and address the long-standing security challenges that companies  have struggled to deal with (lack of visibility, automation, and threat detection and response).
Fortinet's Security Fabric addresses these challenges head-on and through the principles of convergence and consolidation, while reducing complexity, enabling end-to-end visibility and automation, and improving threat detection and response capabilities.
Overview
Network Security
FortiGate The award-winning FortiGate Network Security Platform delivers unmatched performance and protection while simplifying your network. Fortinet offers models to satisfy any deployment requirement, from the entry-level FortiGate-20 series for small offices and retail networks to the chassis-based FortiGate-5000 series for large enterprises, service providers, data centers and carriers.


Virtual Appliances FortiGate Virtual Appliances allow you to mitigate blind spots by implementing critical security controls within your virtual infrastructure. They also allow you to rapidly provision security infrastructure whenever and wherever it is needed.


Advanced Threat Protection FortiSandbox is an Advanced Threat Protection Appliance designed to identify and help customers thwart the highly targeted and tailored attacks that increasingly bypass traditional defenses and lurk within networks.


Network Access
Wireless LAN Fortinet's Secure WLAN is a comprehensive, flexible end-to-end wireless LAN security solution that incorporates wireless and wired access, security, authentication, switching and management to help you adjust to the new demands for speed and security being put on your enterprise network.


Wireless WAN FortiExtender is a family of 3G/4G Wireless WAN extenders, designed to integrate with the FortiGate Connected UTM to provide a secure 3G/4G Wireless WAN connection for Distributed Enterprise and SMB locations.


Switches The FortiSwitch Ethernet Switching platforms are purpose-built to meet the demands of today's network.


Endpoint and Mobility Endpoint Security Management software FortiClient is an all-in-one comprehensive security solution that extends the power of FortiGate's Unified Threat Management to endpoints on your network.


User Identity Management The FortiAuthenticator™ series of secure authentication appliances complements the FortiToken™ range of two-factor authentication tokens for secure remote access.


2-Factor Authentication Tokens FortiToken Strong authentication solutions allow you to easily enable two-factor authentication for access to protected networks and security devices.
Management
Centralized Device Management is an add-on module for the award-winning Elfiq Link Balancer product family which provides application-layer deep packer inspection (Layer-7), classification and control including Mobile, Social Networking, P2P, Instant Messaging, File sharing, Enterprise and Web 2.0 applications.


Centralized Log & Reporting Elfiq Networks' Link Balancer product line offers flexible and innovative management options to maximize operations, reporting and return on investment including web-based management and reporting interface, CLI, SMTP alerts, XML API and Logging server(syslog)


Configuration Migration Tool is an add-on module for the award-winning Elfiq Link Balancer product family which provides application-layer deep packer inspection (Layer-7), classification and control including Mobile, Social Networking, P2P, Instant Messaging, File sharing, Enterprise and Web 2.0 applications.


Hosted Security Management FortiCloud is a hosted Security Management and Log Retention service for the FortiGate® firewall security product line. It gives you a centralized reporting, traffic analysis, configuration and log retention tool without the need for additional hardware and software.


Application Security
Application Delivery Network The Fortinet FortiADC and FortiBalancer™ Application Delivery Controllers deliver class-leading server load balancing and application traffic management solutions to optimize the availability, user experience, and performance of mobile, cloud-based and enterprise applications.


Database Security FortiDB software is a comprehensive Database Security and Compliance platform that helps large enterprises and cloud-based service providers protect their databases and applications from internal and external threats.


DDoS Protection brings enterprise-level performance and features to small businesses around the world to proactively enable link load balancing across multiple ISP links for business continuity. 8 ISPs


Secure Mail Gateway FortiMail is a complete Email Security platform from Fortinet for any size organization. It provides antispam, antivirus, antiphishing, antimalware, data leakage prevention, identity based encryption (IBE), message archival and antiblacklisting, in a single holistic solution to protect against inbound attacks and outbound threats.


Video & Voice FortiVoice products give you complete control of your business telephone communications. FortiCamera solves your video surveillance security problems while streamlining the user experience.


Web Application Firewall The FortiWeb Web Application Firewall provides specialized, layered application threat protection for medium and large enterprises, application service providers, and SaaS providers.


Web Caching The FortiCache high performance Web Caching appliances address bandwidth saturation, high latency, and poor performance caused by caching popular internet content locally for carriers, service providers, enterprises and educational networks.
Contact Us