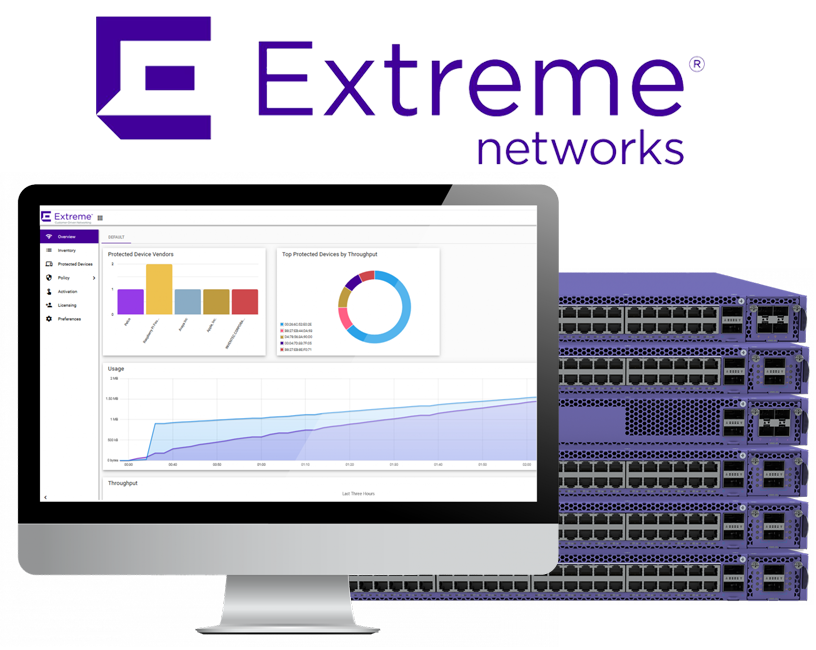 Enabling Digital Transformation
From global enterprises and high-profile sports leagues, to small towns and college campuses, Extreme customers all have one thing in common: unmatched agility thanks to a network that helps them digitally transform the way they operate.


Software-driven solutions that are Agile, Adaptive, and Secure
Nimble, right-sized company to do business with
The industry's largest network company focused purely on the enterprise
#1 ranked service and support
Learn why more than 30,000 customers in 80-plus countries turn to Extreme to develop right-sized software-driven connections on their terms – connections that drive digital transformation within a business and build lasting relationships between customers, employees, and partners.
Building the Autonomous Network with Extreme Elements.
What does the future hold for technology?    Imagine the possibilities, we could – Help save lives by connecting a life flight to doctors on a helipad – Keep patients alive with remote IV pump monitoring – Find lost children with IP cameras on the subway – Provide next-level customer service by creating a personalized shopping experience But all of these experiences rely on connecting humans to technology.
And those connections require more than just newer hardware – they require a smarter network. That's why we've launched Extreme Elements – the building blocks of a secure, self-driving, and self-healing autonomous network.
Overview
Overview
Since 1996, Extreme has been pushing the boundaries of networking technology, driven by a vision of making it simpler and faster as well as more agile and secure. But their higher purpose has always been helping their customers connect beyond the network… strengthening their relationships with those they serve. Today, they call that Customer-Driven Networking.
Switching
End-to-end fabric networking
Through a combination of role-based policies, secure link encryption, and hyper-segmentation, they help protect your network from the threat of cyber-attacks and breaches.
Combine industry-leading edge to core switches with fourth-generation cloud management to streamline and simplify every aspect of network operations from deployment to support.
Routing
High Performance Routing for Campus, Data Center and Service Provider Networks
The VPN Gateway Virtual Appliance (VGVA) is designed to simplify VPN and GRE termination, and is a key component of Aerohive's SD-WAN solution. As a software-based VMware-compliant solution, the VGVA provides scalable enterprise-class VPN termination for thousands of layer 2/3 VPN tunnels from remote access locations.
Wireless
Gain the leading edge with Wi-Fi 6
ExtremeWireless is powered by Cloud, ML and AI to deliver enhanced user experiences with effortless networking.
Leading Wi-Fi 6 High efficiency, high capacity Wi-Fi that utilizes the latest technologies to optimize and protect bandwidth in all environments
Cloud-Driven Combine the leading Wi-Fi hardware with next-generation Extreme cloud management to simplify every aspect of IT operations from deployment to support.
Machine Learning Make the network work for you instead of the other way around with self-driving Wi-Fi powered by millions of actionable insights to continually adapt and adjust performance.
Management & Automation
ExtremeCloud™ IQ – a new breed of cloud management
Streamline wired and wireless network operations and unlock new IT and business insights powered by machine learning
Designed to streamline every aspect of your network from deployment to maintenance, ExtremeCloud™ IQ has been built with the human element in mind, helping IT and business focus on what's really important to them instead of dealing with menial and time consuming operational tasks.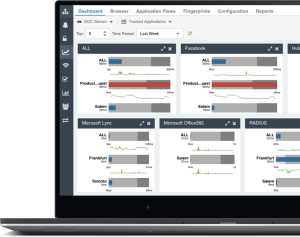 Analytics & Visibility
Optimize your user experience and unlock new IT and business insights and intelligence.
Keep your network secure with application visibility. Understand what applications are running on your network, who is using them and the response time is for each application. Baseline application and user behavior for security, Efficient root cause analysis, Shadow IT prevention
Technologies
Remote
Effortlessly and securely connect and support your organization, your network, and most importantly your people with cloud networking. For distributed environments, our cloud-driven solutions radically simplify remote deployments and operations of your wired and wireless infrastructure. Powered by machine learning and AI, we give you the analytics and tools needed to proactively monitor and optimize network health across every part of your organization, whether it be a fixed or temporary location.
Cloud
Secure 4th Generation Cloud-Driven Network Management, Access Control, and Business Insights
Extreme Networks design their solutions with one thing in mind, to streamline your network operations and advance your mission. Through applied data intelligence, their cloud creates a networking experience which takes care of you, not the other way around.
Security
The frequency and sophistication of malicious, cybersecurity attacks only continue to increase. Help protect your organization by taking a multi-layered approach to network security.
Extreme Networks Security solutions can help you bolster your network security, from the edge, to the core, to the data center, to the cloud.
Machine Learning
The amount of data traversing over networks is so astronomical that it has become impossible for humans to process, analyze and act on it. Help your organization by utilizing the power of machine learning and artificial intelligence to harness the data and process it faster, smarter and more efficiently. As we embark on the Autonomous Enterprise era, ML/AI solutions can automate operations, enhance security and enrich the user experience.
Campus Fabric
The modern enterprise demands agility, scalable and resilient connectivity, and inherent network security – but without the complexity of traditional networking. Fabric Connect (based on enhanced Shortest Path Bridging/ IEEE 802.1 aq) represents a new way to design, build and operate networks. One that delivers simplicity and agility while at the same time improving security and stability.
Data Center Fabric
To stay competitive, digital transformation is at the forefront of Enterprises and Service Providers. The fast innovation needed to drive this transformation can only happen with an agile IT foundation, and with seamless automation and network visibility connecting all IT domains and functions. Extreme Networks Data Center Fabric build the ideal foundation to remain competitive.
Internet of Things
With the continued influx of connected devices, organizations are looking for ways to gain better visibility of connected devices, to control their access to the network and to apply security to IoT devices that lack embedded security features. Ongoing monitoring of IoT devices is needed so that anomalous behavior can be detected and remediated quickly and efficiency.
Wi-Fi 6
The new generation of Wi-Fi technology, Wi-Fi 6, offers a paradigm shift at the network edge: not just faster speeds as in previous generation changes, but a shift to high-efficiency Wi-Fi for substantially improved capacity, better coverage and reduced network congestion, using key technologies such OFDMA and Uplink and Downlink MU-MIMO
Contact Us