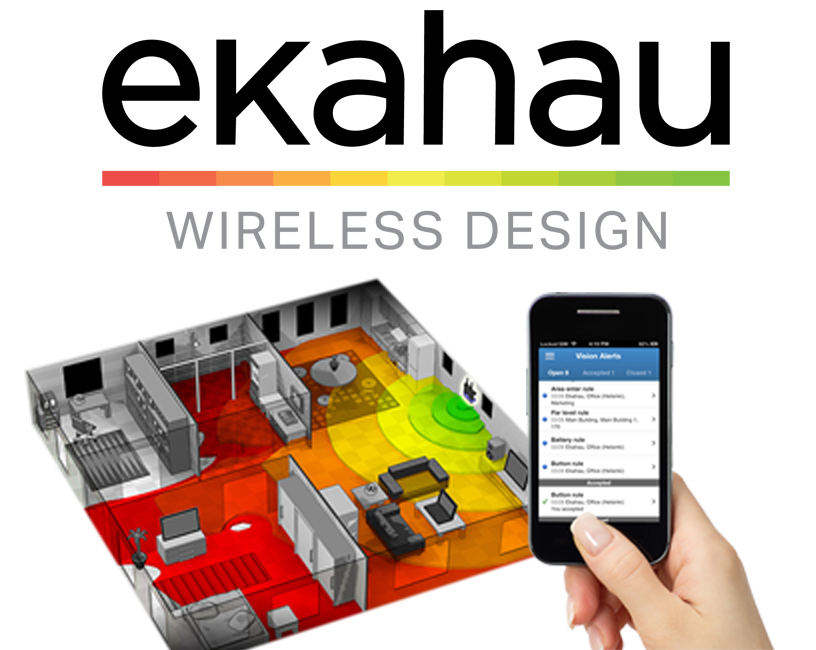 Wi-Fi Planning & Site Surveys for 802.11ac and 802.11n
Design, verify and troubleshoot Wi-Fi effectively with Ekahau Site Survey. It's the first and leading laptop-based Wi-Fi site survey and planning tool.

ESS™ is the easiest to use, enterprise-grade Wi-Fi design and maintenance tool for Wi-Fi professionals. With crystal clear heat maps and easy-to-use reports, ESS makes it simple to optimize Wi-Fi.



ESS will let you plan and create Wi-Fi networks according to your performance and capacity requirements – taking into consideration the increasing amount of wireless clients (BYOD) and simulating real-life application usage such as VoIP, HD video streaming and web browsing.
Ekahau Insights Product Update
Ekahau's newest round of updates to Ekahau Insights gives users new ways to collaborate within Ekahau, adds design project support, and introduces new advanced heatmap details. 
Together, these details allow you to drill down further into your designs and surveys with your collaborators, so you can get the best possible business Wi-Fi.
Let's take a closer look, in this video.
Overview
Overview
For wireless professionals, IT managers, and administrators, Ekahau Site Survey™ (ESS) is an easy-to-use design, verification and troubleshooting tool. ESS is a visual, software-based tool that runs on laptop computers running Windows (also runs on a Mac using Bootcamp).
Ekahau Site Survey ensures high performance and capacity (BYOD) for any Wi-Fi network (802.11ac/n/legacy) that is used for VoIP, video, location tracking, or highspeed data. If you don't have a Wi-Fi network yet, ESS will automatically suggest access point placement and optimal configurations. If you already have a Wi-Fi network in place, ESS allows quick and easy site surveys, performance and capacity analysis, optimization, and troubleshooting.
3D Network Planning
ESS places your access points in their optimal locations throughout the building floor plan
Auto-Planner: Ideal AP placement with a single click
3D: Signals penetrate walls and floors
Capacity: Plan based on network usage
RTLS, VoIP, video: Plan based on applications
802.11ac and 802.11n support
Site surveys, faster than ever before
Ekahau Site Survey supports surveying using multiple Wi-Fi adapters at the same time.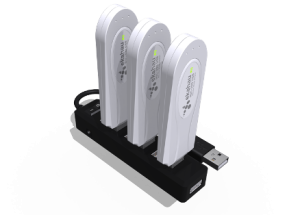 And it's the only tool to allow simultaneous surveying with Wi-Fi adapters and RTLS tags!
Features
3D Wi-Fi Network Planning
Plan for capacity, coverage, and performance.
ESS shows you where to place and how to configure your access points. ESS also accurately predicts network coverage, performance and capacity.
Automated, super-easy 3D planning
Automatic AP placement & channel optimization according to your coverage and capacity requirements
The fastest, most robust 3D Wi-Fi planner
Manual one-click AP placement option
Crystal-clear heatmaps
Accurate prediction based on wall  and floor materials
Hundreds of Wi-Fi access points and antennas
Expansion planning combines measurements & simulation
Supports 802.11ac as well as 802.11a/b/g/n
A wide variety of 802.11ac and 802.11n APs from various vendors
Supports 802.11n parameters like SGI, Greenfield Mode, and multiple spatial streams (MIMO)
Supports 802.11ac 80MHz and 160MHz channel bandwidths on 5GHz band
Automated channel optimization, including 40/80MHz channels
Network planning is available only in Ekahau Site Survey Professional version.
Hybrid Site Surveys
Get a clear view of what is going on in your network.
Ekahau's unique Hybrid Site Survey technology allows performing active and passive network testing simultaneously- in just one quick walk-through around the facility.
Ekahau Site Survey also gets you going with multi-adapter surveys without any pre-configuration – just start surveying.
Key features
During the survey:
No pre-configuration
Super-quick and easy site surveys
Hybrid Surveys: Simultaneous passive and active
Simultaneous 2.4 and 5GHz surveys
Display Wi-Fi status during surveys
GPS outdoor site surveys (no clicking on a map)
Support for multiple adapters
Support for multiple Wi-Fi tags
Touch screen optimized surveying
Unbeatable analysis
Locates all 802.11ac, 802.11n, 802.11a/b/g Aps
Fills in the gaps to places you didn't visit
Supports 802.11a/b/g/n/ac
Survey inspector allows in-depth, per measurement signal analysis and signal history view
Network Analysis, Optimization and Simulation
ESS provides in-depth analysis on network coverage, performance and capacity – with unbeatable clarity
The Network Health view compares the Wi-Fi performance with your requirements. The Capacity Health shows if all your devices will work.
Coverage and performance analysis
Easy-to-read, crystal-clear heatmaps
Signal strength coverage
After the survey
Signal-to-noise ratio
Data rate
Packet loss
Round-trip times
Maximum Channel Bandwidth
Number of access points (overlap)
Roaming, load balancing
Co-channel / adjacent channel interference
Capacity Health: Single view to capacity
See if the network can handle your capacity
Detect VoIP issues, AP overload, etc.
Network Health: Single view to coverage and performance
Built-in requirements for VoIP, RTLS, video…
Customizable requirements
Customizable requirement profiles
More features…
Fully supports 802.11a/b/g/n/ac
Locate all access points
Analyze for all APs, per SSID, channel or AP
Visualize data for all or selected surveys
Visualize measured/simulated/both
Simulate how the network will perform using different Wi-Fi devices
Wi-Fi Troubleshooting
See Wi-Fi bottlenecks with a single view
ESS allows visual map-based analysis, as well as powerful on-the-spot troubleshooting.
The Network Issues view summarizes the Wi-Fi network condition; it shows why your network fails and where. The real-time views, such as Live Network Status and Live Signals, show the network conditions right here, right now.
ESS will help resolve:
Coverage holes
Excessive interference (CCI/ACI/other)
Insufficient Wi-Fi capacity
Excessive VoIP traffic or AP overload
Misconfigurations with 802.11ac and 802.11n
Sub-optimal channel assignments
Rogue access points
Misconfigured access points
Missing security settings
Throughput issues
Excessive number of stations per AP
Excessive load on a given channel
Reporting
Detailed reports with a single click
ESS creates a summarized report of the bill of materials, coverage and performance maps, and complete network layout with configurations.
With a single click of a button, the entire multi-floor, even multi-building site will be completely covered in a detailed report.
Customizable contents
List of access points and antennas
AP configurations
Coverage and performance heatmaps
Network requirements
Network health and issues
Capacity requirements and bottlenecks
Surveyed areas
Installation notes
Detailed Real-Time Location System (RTLS) performance metrics
Microsoft Word and PDF formats
Automated Reporting is available only in Ekahau Site Survey Professional version.
RTLS Deployment
Deploy, calibrate and test RTLS
The Ekahau Wi-Fi based Real-Time Location System (RTLS) is used for tracking people and assets indoors. Hundreds of hospitals, schools, mines, and other facilities already benefit from RTLS.
The state-of-the-art RTLS tools in Ekahau Site Survey enable designing and deploying Wi-Fi that will work ideally, not just for data and voice, but also for RTLS.
Track a Wi-Fi tag or any Wi-Fi-enabled device, without an RTLS system
Plan for sufficient RTLS coverage and overlap
Analyze and optimize location tracking accuracy
Produce detailed reports of RTLS performance
Save the survey data to Ekahau Vision or Cisco MSE
802.11ac Network Planning, Capacity Analysis, and Site Survey
Optimize your 802.11ac and 802.11n Wi-Fi Network
802.11ac and 802.11n increase Wi-Fi capacity – and complexity. ESS helps you understand and optimize your 802.11ac and 802.11n deployment
802.11ac Network Planning
Automated design of 802.11ac networks
Channel planning for the mixed 802.11n and 802.11ac environment
Optimal 802.11ac primary channel selection for highest throughput
Wide variety of the latest Wi-Fi access point models (virtually all major business APs)
802.11ac Site Surveys
Perform passive and active 802.11ac site surveys
802.11ac noise and co-channel interference analysis
Spectrum analysis (Ekahau Spectrum Analyzer required)
Maximum Channel Bandwidth visualization indicates areas where channel bonding could be enabled to achieve higher data rates
and much more…
Support for higher 802.11ac and 802.11n data rates, up to 1300Mbps and even above
802.11ac specific features affecting Wi-Fi performance
Spatial Multiplexing (Number of spatial streams,  MIMO)
802.11ac 80MHz and 160MHz channel bandwidth support
Short Guard Interval
Greenfield Mode
Wi-Fi Interference Analysis
Troubleshoot and minimize interference
Wi-Fi works over public frequencies, which makes it vulnerable to interference from other devices sharing the same spectrum.
These include other Wi-Fi devices, as well as non-Wi-Fi devices such as microwave ovens, cordless phones and wireless video cameras.
Ekahau Site Survey and Ekahau Spectrum Analyzer provide various tools for troubleshooting and minimizing interference issues:
Visualize measured interference levels on a floor plan
Analyze co-channel interference
Simulate how network usage peaks would impact co-channel interference and network performance
Display signal-to-noise ratio (SNR) levels on the floor plan
Quick and accurate in-depth interference analysis of both 2.4GHz and 5GHz bands*
Displaying interference as spectral, topographic and planar views*
* Ekahau Spectrum Analyzer required
BYOD Capacity Planning and Analysis
Design a network that meets your capacity requirements
The network design challenges are shifting from coverage to capacity due to the increasing number of corporate Wi-Fi devices  as well as the BYOD trend (bring your own device).
ESS Auto-Planner designs the network according to your capacity requirements. ESS also shows the overloaded APs and areas of excessive voice calls.
Detailed Capacity Configuration
Indicate network coverage areas
Define your Wi-Fi clients
Define applications run on the clients
Prepare for network traffic peaks
Capacity Planning and Analysis
Design a network based on capacity
Capacity Health: show capacity problems
Capacity Distribution: ensure even distribution of traffic per AP
Simulate the impact of 802.11ac and 802.11n Wi-Fi upgrades
Contact Us