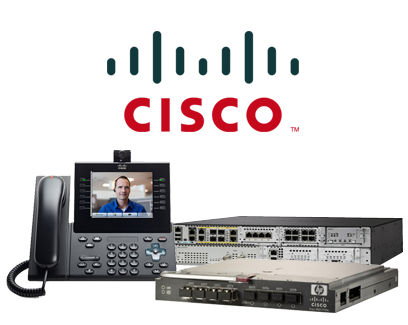 Data Center Solutions, Servers, Switches, Storage
Cisco Mobility empowers you to connect anywhere, at any time, with any device (BYOD). Cisco offers the widest range of integrated mobility architectures, solutions, and services in the industry.

You get complete control over your dynamic, mobile environment. So you can seize new business opportunities. Build better relationships. Give employees better mobile and BYOD experiences. And make sure your network and data are very, very safe.
See and Stop Threats with DNA Security
Stop threats now. Your network can be a powerful security enabler through segmentation and visibility. Learn how.
Overview
Application Networking Services
Add network intelligence to manage application messages securely.
Blade Switches
Cisco Blade Switches deliver blade server network services that extend from the blade server edge to clients at the network edge.
Cloud and Systems Management
Cisco cloud and systems management solutions help you optimize your data center and network operations.
Collaboration Endpoints
Cisco endpoints range from IP phones to web, mobile, and desktop clients.
Conferencing
High-quality, scalable, web and video conferencing support intuitive user experiences.
Customer Collaboration
Improve customer care to create the foundation for strong relationships.
Data Center Management and Automation
Cisco Intelligent Automation is a portfolio of software products and solutions for data center automation, cloud computing, and IT systems management.
Data Center Switches
Find out how Cisco Nexus switches can improve IT performance and reduce TCO.
Interfaces and Modules
Deploy advanced network capabilities to help your business deliver new services, boost productivity, and lower your ownership costs.
Networking Software (IOS & NX-OS)
Gain services integration and application programmability.
Optical Networking
Improve service delivery and increase revenue.
Physical Security
Protect people and property with Cisco Safety and Security Solutions
Routers
Cisco routers provide access to applications and services, and integrate technologies.
Security
Protect your assets and, empower your workforce.
Servers – Unified Computing
Simplify your data center architecture; reduce the number of devices to purchase, deploy, and maintain; and become faster and more agile.
Service Exchange
Deploy secure personalized services while improving profitability, network efficiency, and control with a common service infrastructure.
Storage Networking
Build storage networks with superior performance, reliability, and flexibility.
Switches
Cisco switches scale to meet the needs of networks of all sizes.
Unified Communications
Help enable comprehensive and effective collaborative experiences.
Video
Share, see, and do more with networked video solutions and architecture.
Wireless
Provide anywhere, anytime access to information and resources.
 
Contact Us