Optrics Ranks 212 On Top 250 List (2018)
About Branham 300
Optrics listing on Branham300 website.
The Branham300: ranking Canada's ICT leaders for 25 years
Branham Group Inc., a global Information and Communication Technology (ICT) industry analyst and strategic marketing company, celebrates the 25th anniversary of the Branham300 in 2018.
The Branham300 is the best-known and most widely referenced listing of Canada's top ICT companies, ranked by revenue. The listing also tracks the top ICT multinationals operating in Canada, plus Up and Coming firms, those young Canadian companies Branham Group believes will be big hits soon.
Branham Group's ranking is unique in Canada because it tracks both publicly held and privately owned companies. It is the only comprehensive list to do so.
Quote
"The 2018 edition of the Branham300 once again shows revenue growth in Canada's ICT industry. Revenue generated by the Top 250 tech companies in Canada has grown every year since 2009.

"The growth did slow this year. In fiscal 2017, Canada's Top 250 achieved growth of 1.14%, compared to 9.6% the previous year.

"However, I want to emphasize that this slowdown in growth is not caused by weakness in either the ICT sector or the overall economy. It's quite the opposite. We saw reduced growth because Canadian companies are so attractive that a number of large firms were purchased by Canadian or foreign buyers and were therefore no longer eligible for our ranking.

"Once again, Canada's ICT professionals can be very proud of both the growth and the innovation they produced last year, and we are once again pleased to shine a congratulatory spotlight on this critical industry."

Wayne Gudbranson, CEO, Branham Group, June 2018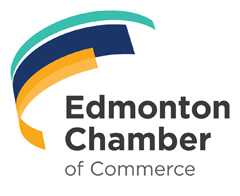 Member – Edmonton Chamber of Commerce
Optrics Ranks 212 on Top 250